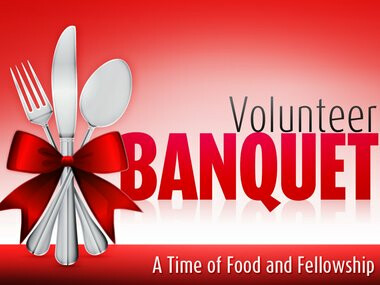 Saturday, December 07, 2019, 7:00 PM - 11:00 PM
Our Volunteer Appreciation Banquet will be held Saturday, December 7th in the Family Life Center.
If you are an active volunteer and would like to attend, please sign up in the foyer beginning today.
The last day to sign up is Sunday, November 17th.